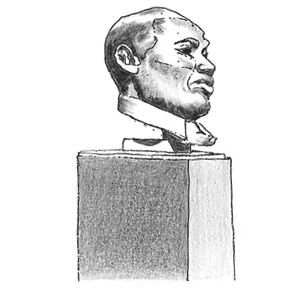 Martin Luther King, Jr. Bust 1988 - Jame Zerl Smith
The slain civil rights leader was the first human being since
1914 (see Chester Rowell Memorial) and the first non-Fresnan
to be remembered with a statue in the park. An art student
attending California State University, Fresno created the bronze
bust, set on a marble foundation, for a project spearheaded by
the city of Fresno's Martin Luther King Jr. Unity Committee.